Why Choose Village Wrap?
Our staff and consultants include a Psychiatric APN, several Licensed Clinical Alcohol and Drug Counselors, Certified Alcohol and Drug Counselors, Personal Trainer, Certified Yoga Instructor, Licensed Clinical Social Worker and LPC. All of our staff and consultants are extremely knowledgeable and dedicated and have been with Village Wrap, Inc., for many years.
At Village Wrap, we understands what it takes to make changes. Most of our staff have been through the situation you find yourself in as well. We can help you to save your own life. There is no better time than now to start making a difference in your Life.
We understand that you or your loved one may have a hard time admitting that there is a problem. It may be difficult to see now, but once the journey of recovery begins you will be amazed at the changes that happen in your life.
We work with our clients by offering a positive environment for recovery. We want them to be able to experience the outside world while they are in treatment. We encourage them to have fun in sobriety in addition to learning how to be a responsible adult. Recovery offers us an amazing road to the future.
Village Wrap, Inc., at this time is licensed by the State of New Jersey, Division of Mental Health and Addiction Services (DMHAS) to provided Intensive and Outpatient treatment.
We are situated in Collingswood, NJ conveniently located near the Ferry Avenue and Collingswood High Speed Line, with the NJ Transportation BUS #451 stopping at our door.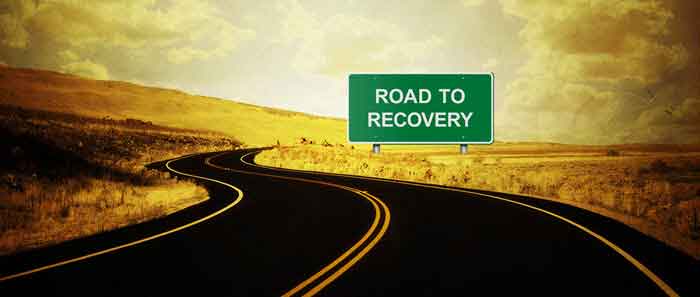 Stand 4 Recovery
This service includes structured individual and group addiction activities and services that are designed to assist adult and adolescent individuals to begin recovery from substance abuse, and learn skills for maintenance of sobriety. The program is offered at least 3 hours a day, at least 3 days a week. An individual's required commitment will not exceed nine (9) hours per week.
Services will include a structured program consisting of, but not limited to the following services:
Who is eligible for this service?
Any youth / adult who suffers with substance abuse, emotional, mental and behavioral health challenges.
When will the services end?
While participation in treatment programs for 90 days or longer typically means higher success rates, treatment of any length is a positive step. In fact both the National Institute on Drug Abuse (NIDA) and the Center for Disease Control (CDC) advise that people who want to have a successful recovery should enroll in a program that is at least 90 days in length. In fact, the CDC cites drug treatment program lengths as one of the most important indicators of whether or not a substance abuse treatment and recovery program will be successful. NIDA explains that addiction is a disease that has many effects and actually changes the way the brain works. For example, drug abuse affects:
Because so many parts of the brain are involved with addiction, it is important to devote the necessary amount of time to treatment and recovery.
Therefore, the answer to the question "How long do recovery programs take?" depends upon you and your specific needs. It really depends on how long it takes you to retrain your brain and beat your addictions.
Assessment by an addiction treatment professional should be your guidepost for treatment duration. If you are ready to take that step, call us at 856-240-1417 to discuss your need for treatment.
NOTE
:
We have a no Eject—no Reject policy!
More of what we offer

We treat all our client's and their information with the utmost privacy and confidentiality. We observe all HIPAA compliance and regulations.

Our dedicated staff understands that you the stresses in your life are real, and we apply genuine compassion while helping you with your coping techniques.

Every third Friday we provide food assistance and emergency food for those in need. Let us give the help you need.

We are thorough! Our evaluation takes into consideration all elements while providing comprehensive therapies and counseling, utilizing research-based strategies.

The health and well-being of a person as a whole requires knowledgeable and capable professionals. We bring to the table vast and unique skills that will help you recover.

We're here to support and advocate for your special needs.
We welcome the opportunity to answer your individual and family therapy needs. Please don't hesitate to call us at 856.240.1417, and you will receive a confidential call back or email shortly.